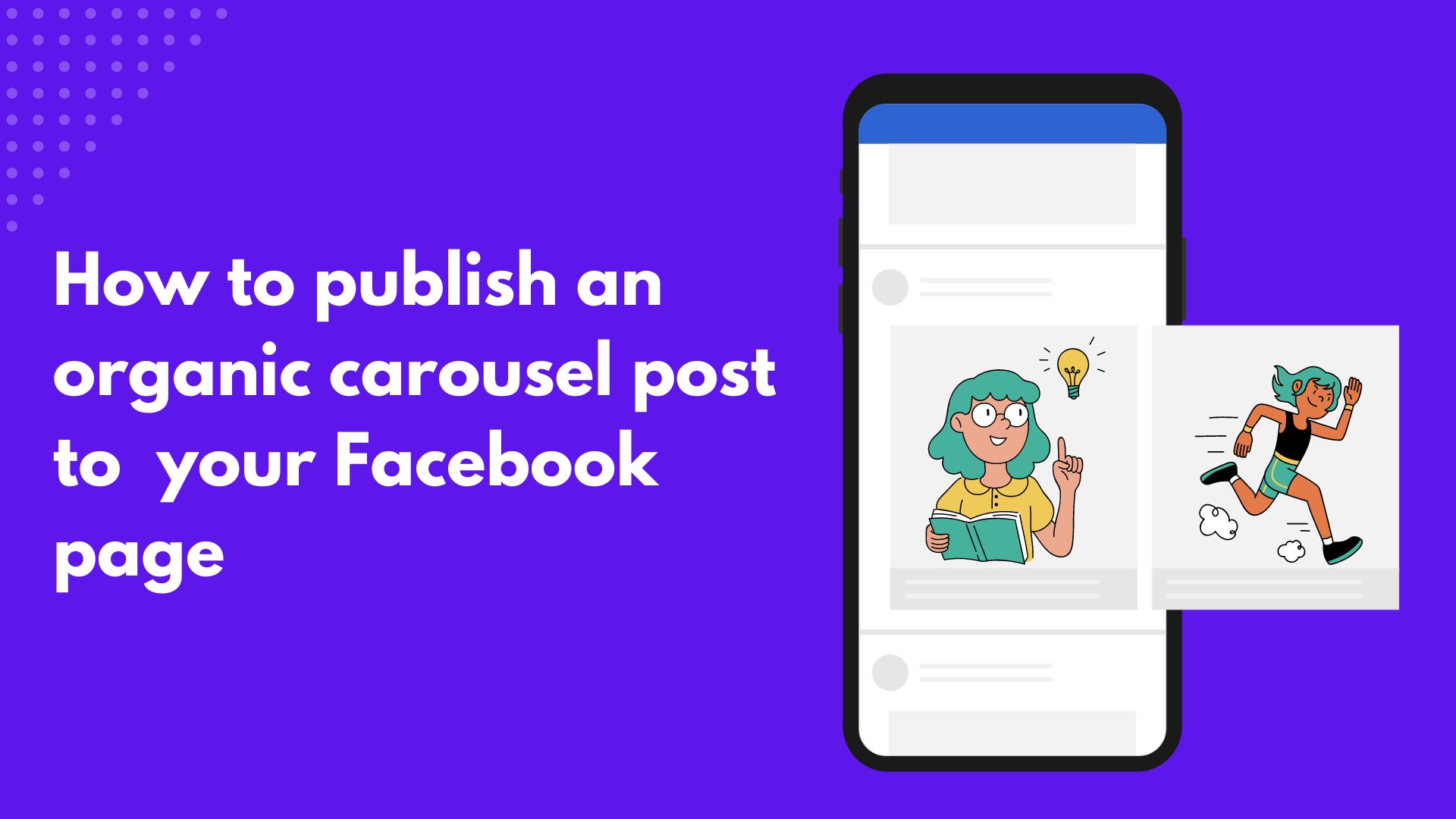 This short guide will help you create and publish an organic carousel post on Facebook.
This is not the only method of accomplishing this goal. However, the step-by-step process that we will outline below will help you create and publish a carousel post quickly and easily.
If you are completely new to Facebook advertising we suggest going to Meta's official study resources after reading this guide.
First, let's start with the prerequisites:
You need content and advertising rights to a Facebook page
You need to have access to an ad account
Let's create a carousel post on Facebook!
Go to your Meta Business Manager account and open an ad account

If you do not wish to run a paid campaign and would rather just post a carousel organically, please make sure to pause the campaign and/or the ad set.

You can add a unique URL to each card just as you would when creating any carousel ad
Please DO NOT add a call-to-action button (e.g. Learn More) as they are likely to glitch the post. Also, do not add multiple primary texts as they may also cause bugs.

Once you are done with your carouse ad, please publish the campaign

Then, click on the left menu and scroll down to

Page posts

(under Engage customers)

If you get a prompt asking you to go to Meta Business Suite, please click on the cancel button (it will be the gray button in the prompt window).

Make sure to select the correct Facebook page from the drop-down menu in the upper right corner

In the menu on the left side, please select

Ad Posts
Select and review the carousel post that you wish to publish on your page.


You can schedule the post for a later date or publish it immediately. Please note, that if you schedule the post it will not be shown in Meta's Business Suite Planner. We hope this will be fixed someday, however, as of January 2023 you cannot see the post scheduled via this interface in the Planner.

You're ready
Carousel posts can be creative, engaging, and effective at driving traffic to your website.
It is a shame that Meta has made it difficult to publish them as organic posts. So, we hope that you found this guide helpful.
If you are looking for an agency to help you run Facebook ads, feel free to reach out to us.