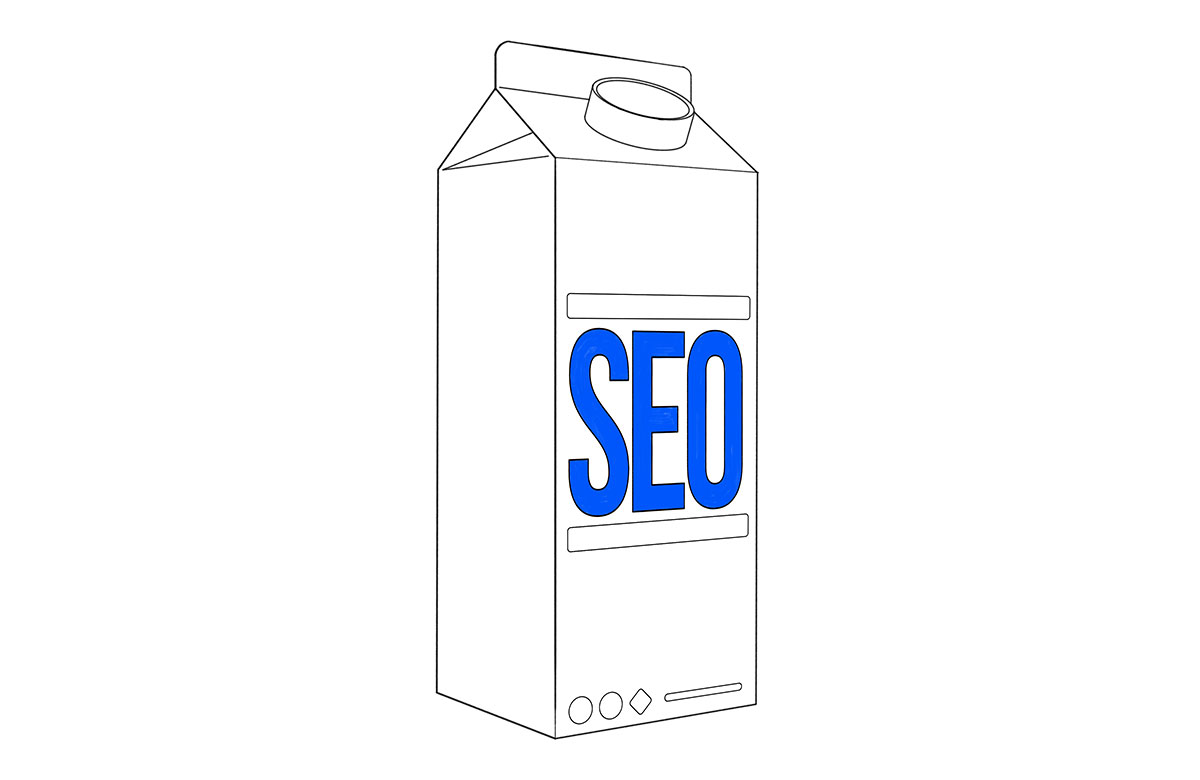 It's what we all want—free organic traffic from search engines. Google, Bing, and the rest send thousands of visitors daily without having to buy banner ads. It sounds great – and easy – but it takes work.
Optimizing your search performance takes a concentrated effort with Search Engine Marketing (SEO).
Do you fit one of these scenarios?
You're struggling to get organic traffic
You recently launched your company's website or made significant changes
You're taking your first steps in Search Engine Marketing (SEO)
If any of these sound like what you're experiencing, or you're just concerned about the performance of your websites or landing pages, you may need to make changes to your SEO practices.
Regardless of whether you are a new site or an established one, please remember to have realistic expectations about how long it takes to see actual SEO results and ROI on your investment.
The Top 7 SEO Mistakes to Avoid
1. Poor Quality Content
It should go without saying. Unfortunately, it doesn't. The job of the search engine is to serve up the most relevant content that answers a searcher's question or delivers on their search intent. Without high-quality content that does that, you're wasting their time. Even if you do get people to your content, the search engines will see that people leave quickly and start to push your results down the page.
One of the goals of search engine marketing is getting high-authority websites to link to your content. If the quality doesn't make it "link worthy," you're not going to get the links you need to push you higher in the rankings.
Links are one of the major ranking signals Google uses. If high-quality websites are linking to your site or your content, they are providing an implied endorsement of your content in the eyes of the search engines.
2. Not Optimizing Keywords
Are you using keywords and are you using the right keywords?
For every page and every piece of content, you should start by asking what people would search for to find you. Keywords help define – and fulfill – search intent. Google Keyword Finder or Moz Keyword Explorer are free tools that can help you find the right keywords for your content. Another free tool, ahrefs Keyword Rank Checker, can evaluate your domain to see where you rank in competition with your competitors.
Beyond finding the right keywords, though, you've also got to think about how people use these keywords. For example, someone searching for SEO, they are probably looking to understand what SEO is. If they search for SEO services, they're likely researching companies to help with their search engine marketing. Satisfying searcher intent is crucial to getting conversions.
To further drive home the point that search intent is one of the most important pillars of SEO, our friends at The Guerrilla Agency put together a great article on How To Craft A Winning SEO Strategy For 2021. It covers a lot of ground, but if you want to fully understand the concept of search intent, we highly recommend that you start by reading the article.
3. Keyword Stuffing
In the very early days of search engines, some people gamed the system by adding as many keywords as they could into their text. Not only doesn't that work anymore but if Google thinks you are "keyword stuffing," you'll get penalized.
Use the right keywords and make sure you are using them in a natural way. Write for people not search engine robots.
4. Missing Title Tags and Meta Descriptions
A common mistake that people still make is forgetting to flush out title tags or meta descriptions. Each page should have a unique name.
Title tags should be 60 characters or less. Meta descriptions up to 160 characters or less.
The title and the description are what the search engines show for your organic results. It's your chance to tell searchers the value of clicking through to your content.
Include relevant keywords whenever possible and tell people exactly what they'll get when they do click.
5. Wrong Anchor Text for Internal Links
Anchor texts are the words you choose to which you attach a link. It "anchors" your words to another destination. If you are attaching your links to words like "click here" or a generic term, you're making a mistake. Make sure you anchor your links to keywords or phrase describing the content.
6. Not Optimizing for Mobile
More than half of all traffic online is from mobile devices. Google has shifted to favoring mobile-optimized content when people search using a mobile device. If your site isn't optimized for mobile, it may not appear in listings when people are using smartphones or other mobile devices.
Also, pay attention to how fast your site loads. Slow websites also lead to lower SERP (Search Engine Results Pages). Google has a free tool for checking your page load times.
7. Not Tracking Conversions
Ultimately, the goal of search engine marketing is to get people to click on your content. Once that's happened, however, you want people to take the next step. Whether it's downloading a whitepaper, filling out a form, providing an email, requesting information, or making a purchase, these conversions are how you should measure success.
Each piece of content should have a goal. What do you want the user to do?  Create clear goals and track conversions. If you're not tracking conversions, how would you know what's working and what's not?
Traffic to your site is great but if people are not taking the action you want to drive them through the buyer's journey, traffic can become irrelevant. In fact, sometimes the lower ranking keywords will convert at a higher rate.
A search for "Moen touchless kitchen faucet price" is likely to lead to a sale more than "plumbing supplies."  The traffic it brings in may be lower in volume but higher in purchase intent.
Google Analytics is a free tool that allows you to track conversions. You'll need to put a small piece of code on your website, establish what you want to track, and you'll be able to see the visitors to your site and how often they take your desired action.
If you do not wish to use Google Analytics you can go with Motomo or Mixpanel.
Check out  Search Engine Journal's 10 Great Google Analytics Alternatives for more Google Analytics alternatives.
Improving Your Organic Search
There's an old joke in SEO circles that goes something like this:  Where's the best place to bury a body on Google?  Page two, because nobody ever looks there. 34% of all organic clicks go to the first link on page one. The first ten listings get 96.2% of the clicks. If you're not in the first ten, it's going to be tough to drive traffic.
Make sure you're avoiding these common SEO mistakes.